Daphne McCoy

Daphne McCoy has been dancing and teaching dance for most of her life. She has a BA in Music Theatre from the University of Central Oklahoma and an MFA in Modern Dance from the University of Illinois, Urbana-Champaign. She is also a certified Alexander technique teacher. Currently, Daphne is a member of the dance faculty at Carleton College where she teaches Modern dance technique and choreographs for Semaphore Dance Company. For the past 18 years Daphne has been teaching dance technique and theory at many colleges and universities across the nation including, Illinois Wesleyan University, Illinois State University, Miami University, Earlham College, Bowdoin College, Colby College and Bates College. Daphne has taught all techniques including ballet, modern, tap, jazz, musical theatre dance, Movement for the actor, dance history, dance appreciation, the Alexander technique, improvisation and composition. After graduate school, Daphne was the co-Artistic director of Impact III a modern dance company in Champagne, Il for 3 years. Some of her professional, and collegiate choreographic credits in theatre, music theatre and opera choreography include: "Wild Duck", "Good Person of Szechwan", "Cabaret", "Big Love", "Jesus Christ Superstar", "Music Man", "42nd Street", "Anything Goes", "HAIR", "Metamorphosis", "Attempts on her life", "Hamletmachine", "La Traviata", "Marriage of Figaro", "Venus", "Top Girls", "Tartuffe", "Putting it Together", "Skriker", "Godspell", "Tarzan", "Man of La Mancha", "You're a Good Man Charlie Brown", "Spelling Bee", "Fiddler on the Roof" and "Tarzan".
Throughout her career as a professor of dance, Daphne has had her modern dance choreography represented at the American College Dance festivals in many regions of the nation including here in Minnesota at the Mankato ACDFA in 2013.
Daphne shares her life with her two wonderful daughters, Harper and Carson Bechtel and their dog Nugget and two kitties, Jasmine and Basil in the cozy little town of Northfield, Minnesota.
Daphne has worked with every demographic of dancers from 18 months to 90 years old and looks forward to many years training a diverse group of people at Northfield Dance Academy.
Photo by Angela Elizabeth Portraits.
Amy Davelis

This is Amy Davelis' 3rd year teaching at NDA. Coming from the great city of Chicago she has been dancing many different styles of dance since age 5. Amy worked as the dance captain and performed for Daphne McCoy on 4 musicals at York High School 2004-2008. In May 2014 Amy received her B.S. in Dance Education and a B.S. in Business Education from Illinois State University. While studying dance at ISU, Amy was a company member of the Dance Theatre Company for 5 years and president for 2 years.
She has choreographed 8 high school musicals, received grants for collaborative projects, and worked with a variety of guest artists such as Julie Tice (Paul Taylor), Denise Vale (Martha Graham), Joanna Rosenthal (Same Planet Different World), Sandra Kauffman (Martha Graham), Laurie Merriman, & Kim Neal Nofsinger.Amy currently is the Studio Manager and dance teacher for NDA and teaches Business Education at Farmington High School. This fall she will be choreographing Farmington High School's musical The Wiz!
Lindsey Mornson

Lindsey Mornson holds a Bachelor of Arts in Dance and Sociology/Anthropology from St. Olaf College where she also danced with the school's dance company, Companydance. Lindsey has had the opportunity to perform works by local and national modern dance artists, Gabriel Anderson, Alexandra Beller, Karla Grotting, Heather Klopchin, and Kari Mosel as well as perform at two American College Dance Festivals. She brings experience in tap, jazz, ballet, pointe, lyrical, contemporary, and modern.
Lindsey aims to create a fun yet challenging environment in all of her classes, providing students with the opportunity to grow and develop into the best dancer and person they can possibly be.
Michelle Dumonceaux

Michelle started dancing when she was 4 years old, taking tap, jazz, and ballet through high school. She was also a member of her high school dance team. During her senior year of high school, she taught an adult tap and jazz class. In college, she traveled the country and taught Just For Kix summer dance team camps, as well as working for Just for Kix in St. Cloud during the year teaching k-12 graders. Michelle is a social studies teacher at Eastview High School in Apple Valley, where she formerly assisted the dance team. She also helped to start the Eastview Step Team, coaching them for 5 years.
Michelle started tapping again at Northfield Dance Academy three years ago through the adult tap class. Her daughter, Maggie, is in her 4th year of dance at the studio.
Julia Davidson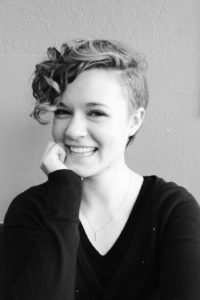 Julia started dancing when she was three, training extensively in ballet and pointe. She currently enjoys house dance, modern, capoeira and improvisatory practices. She earned her degree in Theater and Dance at Macalester College. During her time in the Twin Cities, Julia worked for Saint Paul Community Education and the YWCA, teaching children's dance classes. Julia earned her graduate degree in dance from Mills College in Oakland, taking courses with AXIS dance company and Luna Dance Institute. She also teaches at Young Dance in Minneapolis.
Harper Bechtel

Harper is a Sophomore at Northfield High School and has been dancing most of her life. This is her third year teaching at NDA and she really enjoys teaching children the art and of dance. Harper's dance resume includes dancing "Peter" in "Peter and the Wolf", "Le Elephante" in "Carnivale of the Animals" and "January Stars' soloist in "The Four Seasons," She was a soloist in "A Bevy of B's" and Tiger Lily in "Peter Pan." She also has been in "A Christmas Carol" at the Northfield Arts Guild.
Carson Bechtel

Carson Bechtel will be a 7th grader at Northfield Middle school this year. She has been dancing since she was born and this is her 2nd year as a teacher's assistant and first year as a teacher. She has been cast in modern, tap and ballet duets and danced the role of Peter in "Peter Pan" at Northfield Dance Academy. She played the role of a spirit in "The Tempest" with the Northfield Arts Guild and enjoys the Young Peoples Theatre Workshop with the Guild.
Addison Molesky

Addie is an 8th grader at Northfield Middle School. She has been dancing with NDA since she was four years old, and enjoys many different types of dance.  Currently, Addie dances Pointe, Tap, Jazz, Modern, and Music Theater.  She has performed as the Duck in "Peter and the Wolf", the White Rabbit in "Alice in Wonderland", Glinda in "Wizard of Oz", and Wendy in "Peter Pan – The Ballet" along with many duets and trios in her dance career.  Outside of dance, Addie enjoys babysitting, school, and traveling.
Jane Amunrud (Class assistant)

Jane Amunrud is in the sixth grade at Northfield Middle School. This will be her tenth year dancing at NDA. She takes modern, ballet, tap, jazz and music theater. Her favorite thing about dance is it is an amazing way to connect music and movement.
Hettie Stern (Guest choreographer)

Hettie Stern is a senior majoring in Cognitive Science at Carleton College. Before college, she was a featured member of the Hopkins Youth Ballet and taught ballet and Pointe classes at Hopkins Dance Center. At Carleton, Hettie is a student director of the dance department's Semaphore Repertory Modern Dance Company and has choreographed and performed for the Experimental Dance Board. One of her most exciting dance experiences was taking ballet and contemporary classes at the Budapest Dance Theater while studying abroad last fall.
Liza Rod (Guest choreographer)

Liza began her dance training at a young age in Geneva, Illinois. She continued her studies in Northfield, Minnesota and at Danceworks Performing Arts Center in Lakeville under the direction of Denise Vogt. She also received summer training at the Kansas City Ballet School and spent a summer as an administrative intern at Hubbard Street Dance Chicago where she was able to learn and dance with a variety of teachers. In 2013 Liza earned her Bachelors of Fine Arts in Dance Performance from the University of Missouri-Kansas City where she trained under Paula Weber, Mary Pat Henry, DeeAnna Hiett, Sabrina Madison-Cannon, Ronn Tice, and Gary Abbott. While there she was thrilled to perform many works, including George Balanchine's 'Serenade,' Paula Weber's 'Carmina Burana,' and The Kansas City Ballet's production of 'The Nutcracker.' Liza went on to perform for two seasons with Riet Velthuisen's Continental Ballet Company in Bloomington, Minnesota. Currently, she continues to study and teach ballet in the Twin Cities metro area.
April Dickinson (Belly Dance Instructor)
April Dickinson also known as April Moon is a Tribal Fusion Belly dancer with a focus on expression and free form. April started belly dancing in Phoenix Arizona 2005, just after her second child was born. Belly dancing was a way for her to exercise. After she reached her fitness goals she keep dancing. In 2007 April and her family moved to Seattle Washington and she became a student of Kendra Hayes. She also started dancing with a student troupe called Adderstone. Near the end of 2007 April performed her first solo and was also pregnant with her third child. She danced her way through two pregnancy even performing up to her due date. At the beginning of 2014 April decided to become a solo belly dancer and a guest dancer in larger groups. This allowed April to spend more time with her youngest child who is disabled. April also started teaching private lessons in her home.  In 2016 April and her family moved to Northfield Minnesota, so her daughter could attend the school for the blind. Now she is ready to bring Belly dance to Northfield and the surrounding area.
Melanie Feldhake (Office)

When she's not helping out in our office and behind the scenes at the studio, Melanie teaches 6th grade at Medford Elementary. She and her family have resided in Northfield since 2003. Melanie's daughter, Julia, has been dancing at Northfield Dance Academy since she was 3 years old.
Melanie danced as a child from the ages of  3 through 12 in the Minneapolis metro area at Darryl's Dance Connection and then at Dancin' on Broadway.  She rediscovered the joy of dance when she joined our adult tap class two years ago. Melanie loves the fact that NDA has highly qualified dance instructors that are able to teach the art of dance while helping instill lifelong values and confidence in the dancers.  She loves helping our families feel welcomed at the studio!