Our Current Programs
Preschool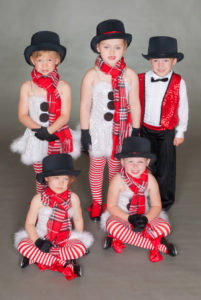 Our preschool program seeks to cultivate the love of dance through structure and play. We learn preschool basics in Tap and Ballet and leave time for some fun and creative movement as well! They perform one Tap dance and one Ballet dance for performances.
Ballet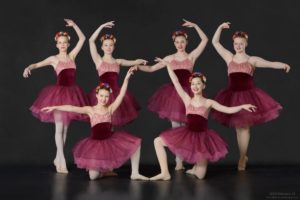 Technique classes will explore the vocabulary and repertoire of ballet, including barre work, center work, Petit Allegro, Grande Allegro. These classes will seek the aesthetic of ballet with attention to correct alignment, keeping the child's body safety in mind. Some ballet classes are technique only and other classes will include repertoire (choreography) for performing at the end of the year recital.
Pre pointe
To ensure aspiring dancers over the age of 11 are ready for pointe, Northfield Dance Academy requires students to take pre-pointe — a class separate from regular ballet technique. The curriculum allows teachers ample time to help students build the strength and alignment necessary for pointe work. It also helps them assess readiness, which lessens the risk of injury by keeping the dancer at the barre. "Pre pointe allows the dancer more time to really understand the proper technique of foot placement and alignment.
Pointe I, II & III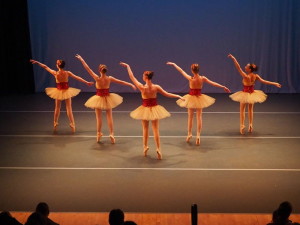 The Beginning, Intermediate and advanced level classes are designed to provide dancers with an opportunity to continue their pursuit of the classical ballet technique with an emphasis on technical development and performance Repertoire. In this class, students will work on their performance qualities, musicality and artistry; fundamentals of pointe work and theory will be studied throughout the year.
Modern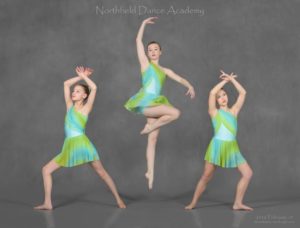 Beyond the historical codified techniques of Martha Graham, Doris Humphrey and Merce Cunningham, this class will encourage the dancer to be creative and find their own "movement voice." The young dancer all the way to the adult dancer will have movement experiences that will explore the use of gravity, use of spatial awareness, rhythm and, energy. We will also spend time strengthening muscles and adding flexibility to our bodies.
Tap/Jazz/Ballet (Trifecta)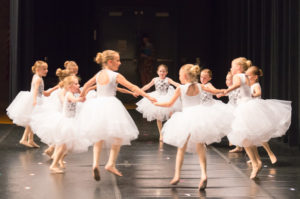 Perfect for the kindergartner or 1st grader. We explore technique and Repertoire in Tap, Jazz and Ballet. Starting the young dancer on his/her way to a well rounded education in dance.
Tap/Jazz Combo classes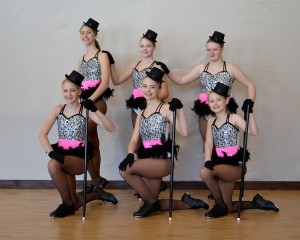 Our Tap/Jazz combo classes offers training from early learning through advanced level. These classes are enjoyable, inspiring, educational in timing, rhythm and technique, while retaining historical influences. These classes inspire self and group discipline, builds strength, control, flexibility and stylistic interpretation.
Hip Hop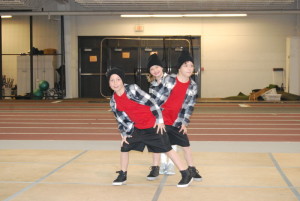 Our hip hop classes offer a fun and age appropriate way to jump into dance. The dancer will gain rhythmic and coordination while having fun with the latest, but always appropriate for kids music and costumes.
Music Theatre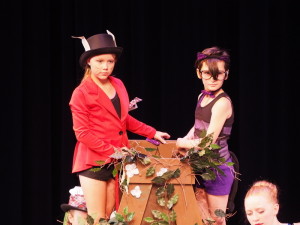 These fun classes explore the broad idiom of traditional musicals of days gone by, to what is running on Broadway right now! Singing is an option, but not a requirement.
Adult Ballet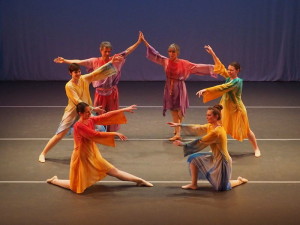 Ballet Technique/Repertoire classes for adults will explore the vocabulary and repertoire of ballet, including barre work, center work, Petit Allegro and Grande Allegro. Adults are welcome to, but not required to perform. Leotards and tight and proper slippers are highly recommended.
Adult Tap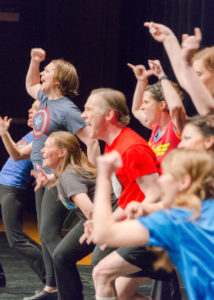 Tap Technique/Repertoire classes for adults will explore the vocabulary and rhythms of tap dance. Adults are welcome to, but not required to perform. Tap shoes are required.
Adult Modern
Modern Technique/Repertoire classes for adults will explore the very wide range of the modern dance idiom. Adults are welcome to, but not required to perform. No shoes are required for this class.
Dance Ability
This class, Dance Ability, led by Daphne McCoy will be based on the principles of modern dance, ballet and even tap and jazz. We will explore all sorts of ways to work on coordination and balance as we benefit from the endorphins that dancing to music provides.
The dancer will be able to take this class from a wheelchair or a regular chair, a walker, holding onto a ballet barre or standing, depending on each individual's personal needs.
We will work on basic contralateral and ipsilateral movement that will awaken the body and brain to create new pathways of movement. The dancer will be able to choose their level of movement in terms of range of motion and acceleration. Some techniques we will explore include, but aren't limited to:
Modern – We will explore time, space and effort of movement.
Ballet – We will explore a full range of arm and foot placement.
Tap – We will explore rhythm with our feet and hands.
Jazz – We will explore isolation of body parts and simple and complicated rhythms.
NOTE: NO SHOES ARE REQUIRED FOR THIS CLASS!
This class is not limited by age or ability. Anyone can join to work gently on coordination, balance, strength and flexibility and also, the side benefit of meeting new people and making new friends!
"Dancing with the feet is one thing. Dancing with the heart is another." Anonymous